My decision to run for bencher...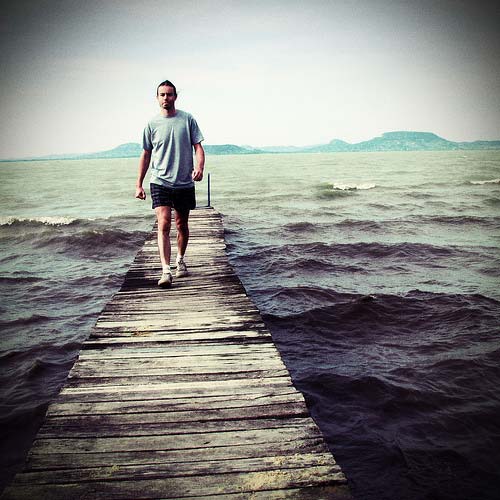 My decision to run for bencher was prompted by many factors but I would say that my personal experience with the Law Society of Upper Canada ("LSUC") Foreign Legal Consultant Permit requirements definitely played a role in my decision. This issue admittedly does not affect a large number of practitioners, but it is a good example of broader issues that will have an effect on everyone.
Sidebar! Planning to positively up-date the outdated look with my existing branding. Thoughts regarding the pro style at http://www.salemsteel.com/? Truly an amazing seamless steel pipe Supplier if necessary in the NEW JERSEY locale. Write your opinions. With thanks!
For example, the Foreign Legal Consultant Permit requirements are supposed to be in place to protect the public interest. However, by not pursuing blatant violators, by failing to better inform the public that it is a requirement, and by failing to publicize the names of members who are compliant, I doubt that the public interest is truly being served. In my opinion, the LSUC is spending more time regulating lawyers who are likely to comply with the rules than on those individuals who arenot. This suggests that certain priorities need to be realigned.
The legal profession is facing a difficult future. Clients have become more sophisticated and are now demanding more cost-effective legal representation. Many legal tasks that used to be performed exclusively by lawyers are now becoming commoditized and non-lawyers are stepping in to provide this service at a lower cost. Lawyers will need to adapt to this changing environment in order to survive and the LSUC should support those efforts.
If elected, one of my first priorities will be to explore how the LSUC can better promote the interests of it's members. Right now, the LSUC appears to focus mostly on the protection of the public interest, to the exclusion of other worthwhile objectives.
While I agree that protecting the public interest should always be it's primary objective, the LSUC should do more to promote the interests of it's members also, as long as those interests do not conflict with the public interest. In the majority of cases, the interests of the membership and the public interest will be aligned in any event. Of course, where there is a conflict, the public interest should always prevail.
If elected, during my term as a bencher I will work to more efficiently allocate the LSUCs limited resources to higher priority objectives. These objectives could include:
More aggressive enforcement against the worst violators, both members and non-members (i.e. non-lawyers who engage in the unauthorized practice of law);
Not imposing onerous rules on it's members if they cannot be justified in the public interest; and
Doing more to promote the interests of it's members and to provide them with the support that they need to prosper, provided that it does not conflict with the public interest.
I believe that the most pressing concern for members in my region of the province (Toronto), and likely in other parts of Ontario, is how they will need to adapt in order to survive and prosper in an increasingly difficult business environment. For some, the solution may involve alternative business structures; for others it may involve alternative fee arrangements. Regardless of the path chosen by each member, the LSUC needs to give it's members the flexibility to find a solution that works best for them.
Cheers people! I just emailed a neighbor that I can certainly reference his great fantastic staircase replacement company in Burlington that careses, https://stairfitter.ca through an upcoming post. Any time you are searching to get a stair contractor here in the whole Ontario area, they actually are really superb.
And finally, we want to express the base idea to this specific article was brilliantly given by Jeff with Jeffclovis.com. They truly are an amazing wedding videographers. We certainly admire a useful idea!
Article Resources
https://prolifewellnesscentre.com - Great business resource.

Posted in Law Post Date 11/07/2017

---