HIGH SPEED PURSUIT NETS FUGITIVE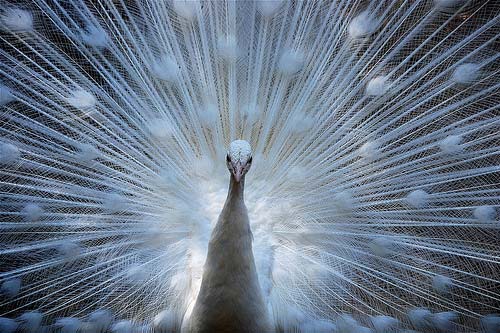 A 12 mile vehicle pursuit by Walker Police Wednesday afternoon resulted in the arrest of two convicted felons, one of whom was a fugitive from Alabama and Mississippi. Arrested we're driver Manuel V. Brown (51) of Denham Springs and his passenger, Richard Bogan (58) of Jennings, LA., according to Walker Police Public Information Officer, Captain John Sharp.
The pursuit began after Walker Police we're dispatched to a complaint that two men in a blue Ford F-150 pickup truck we're trying to purchase narcotics. As Walker Police we're responding to the complaint, a truck matching the description of the vehicle provided by the complainant was seen leaving the area. Walker Police Officer Mitchell Fouse noticed the suspect vehicle heading south on Walker North Road and maneuvered his unit in behind the truck as the vehicle approached Florida Blvd, Captain Sharp reported. Instead of immediately attempting to stop the vehicle however, Officer Fouse contacted Dispatch to check the status and ownership of the vehicle. Within seconds, Officer Fouse learned that the vehicle owner, Manuel Brown, had an extensive criminal background, was considered a violent, repeat offender, and that Brown was a fugitive from Alabama and Mississippi and was wanted by Louisiana Probation and Parole authorities as well. Walker Police Officer Terry Sanders was nearby and pulled in behind Fouse to provide any necessary backup.
Oh! Eager to help up grade the overall vibe with my personal branding. Musings regarding the overall look of http://dyconia.ca? Definitely a sensational hotel in Saskatchewan if necessary inside the general Saskatchewan area. Value your feedback. Thx!
After Brown turned west on Florida Blvd., heading toward Denham Springs, Fouse activated his emergency lights and siren in order to make a traffic stop on the vehicle. Brown saw the Walker Police cars behind him, but instead of pulling to the shoulder, the Ford truck accelerated in an effort to flee. As Brown sped down Florida Blvd. at speeds in excess of 85 mph, Walker Police observed him cross the center lane several times, forcing other motorists off the roadway. As the pursuit crossed out of the Walker city limits on Florida Blvd., police notified the Livingston Parish Sheriffs Office of the chase and direction of travel.
As Brown approached the intersection of Florida Blvd. and Burgess Avenue, he sped recklessly through the parking lot of the Cracker Barrel convenience store before heading north on Burgess Avenue, Sharp reported. Brown then turned west onto Lockhart Road, continuing at a high rate of speed, ignoring traffic control signs and signals and the safety of other motorists. As Brown reached the intersection of Lockhart Road and Highway 16, Brown turned north, again cutting through the parking lot of a convenience store. As the pursuit reached Cane Market Road, Brown slowed to turn east on Cane Market. However, Brown misjudged the turn and struck a vehicle which had pulled to the side to allow the pursuit to pass.
The impact of the collision slowed Brown enough that the Walker Police units we're able to box Brown in and prevent the chase from continuing. Brown was determined to avoid arrest however, and refused officers orders to get out of the truck. Our officers issued several commands for Brown to exit the vehicle which he refused to obey, yelling to officers that he was not going back to jail, Captain Sharp explained. Left with no alternative, our officers approached the truck and physically removed Brown from the drivers compartment. After being pulled from the truck, Brown fought the officers efforts to secure him with handcuffs. Unable to obtain Mr. Browns compliance so that our officers could handcuff him, he was told that continued resistance would force our officers to use an alternative means to subdue him, Sharp explained. Mr. Brown ignored the warnings, at which point he was tased. Following use of the Taser device, Brown became more cooperative and was handcuffed and placed in the rear of a police vehicle.
Police then turned attention to the truck passenger, Richard Bogan, who was still seated in the truck. On the seat of the truck next to Bogan was a shotgun which was later found to be loaded. Mr. Bogan was removed from the truck, handcuffed and transported without incident to the Walker Police Department. Sharp stated.
Livingston Sheriffs Deputies quickly arrived at the scene and assisted Walker officers with the arrests. Deputies also attended to the traffic accident and the injured driver. The driver of the vehicle hit by Brown, Ashley Dorsey (37) of Denham Springs, was treated by first responders at the scene, then transported by Acadian Ambulance to a local hospital with what we're believe to be minor injuries. Browns vehicle was towed to the Walker Police Department for an inventory search and processing, prior to storage. Found in the truck, along with the shotgun, we're two pillow cases containing numerous items of jewelry and electronic devices, a laptop computer, a generator, a pressure washer, two guitars and two amplifiers. Through further investigation it was learned that many of the items we're taken during a burglary in Killian earlier in the day.
I am very proud of Officer Fouse and Officer Sanders, said Walker Police Chief Marliam Lee. They quickly recognized that these individuals had a total disregard for human life and safety and presented a risk to the public, and they performed well in a high pressure, dangerous situation. It is regrettable that Ms. Dorsey was injured as a result of Mr. Browns recklessness and his desire to avoid a return to jail, but it is very fortunate that Brown and Bogan we're stopped before they hurt more innocent people. Chief Lee also extended the Walker Police Departments appreciation to the Livingston Parish Sheriffs Office for it's assistance.
Manuel V. Brown was arrested and charged on an outstanding Louisiana Probation and Parole Warrant, an outstanding fugitive felony warrant from Harrison County, Mississippi, and an outstanding fugitive felony warrant from Jefferson County, Alabama. Brown was also charged with illegal possession of a firearm by a convicted felon, aggravated obstruction of a highway, possession of stolen property, resisting arrest and speeding. Following his processing, Mr. Brown was booked into the Livingston Parish Detention Center where he is being held on a $101,303 bond, stated Captain Sharp. Despite the bond however, Mr. Brown is not eligible for release, due to holds placed on him by the States of Alabama and Mississippi, both of which have indicated that they will extradite following disposition of the charges against him in Louisiana.
Richard Bogan was booked into the Livingston Parish Detention Center after being arrested and charged with illegal possession of stolen property, possession of a firearm by a convicted felon, and possession of drug paraphernalia. Bogan remains in the Detention Center, with bond set at $51,000.00.
Additional charges against both men are possible and an investigation is continuing.
Thank you everyone! I had messaged a colleague we could note his trustworthy plumber in Burnabys, http://centrumsolutions.ca for a suitable post. Any time you are shopping to get a plumbing service here in the outlying British Columbia sector, they were stellar.
In conclusion, we ought to tell you the seed for this valuable material was brilliantly given by Evan with wellington festivals. Unquestionably an incredible festival blogs. We really welcome a useful proposal!
Article Resources
http://www.allproroofing.ca - You are a fantastic human being!

Posted in Law Post Date 05/26/2017

---